This post is mainly a recap of all the other posts I've put up today,… - OUT OF CHARACTER
Apr. 16th, 2005
07:02 pm
This post is mainly a recap of all the other posts I've put up today, because I want to be sure that everyone understands.

Okay, here's the gist of it.

Everyone should look through the following calendars, particularly the OOC calendar. The OOC calendar will tell you what day you are to post what event. The IC calendar mostly tells you about Hogsmede weekends and Birthdays and Quidditch Practice, but is all summed up in the OOC calendar as well. PLEASE INFORM ME IF ANY BIRTHDAYS HAVE BEEN LEFT OUT, or if you're a Quidditch Captain, and for some odd reason want something changed in the practice line up.

OOC CALENDAR: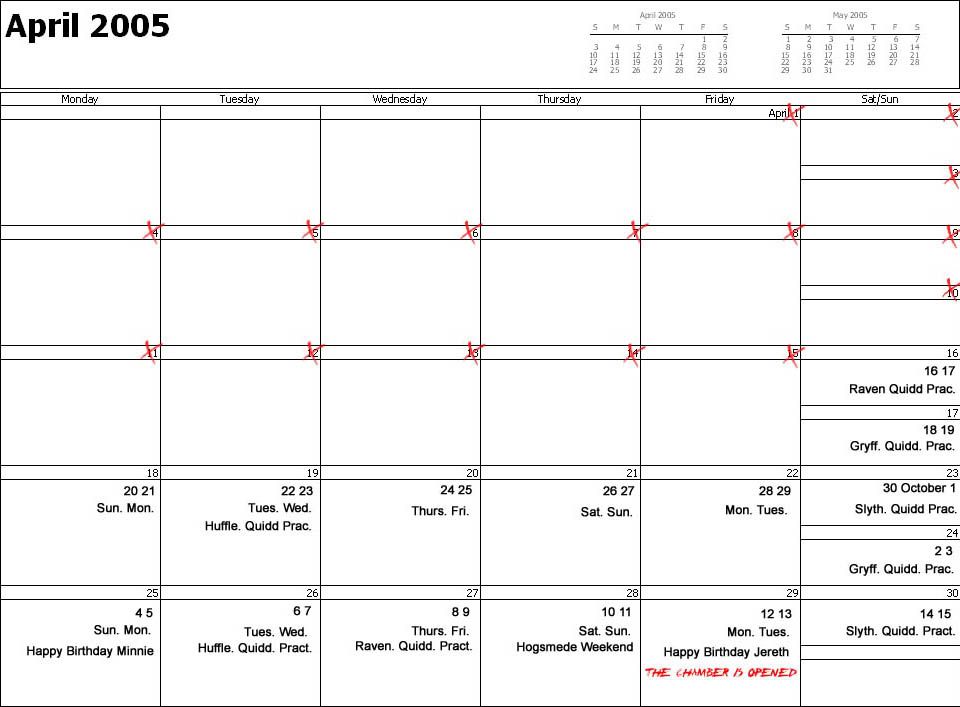 IC CALENDARS: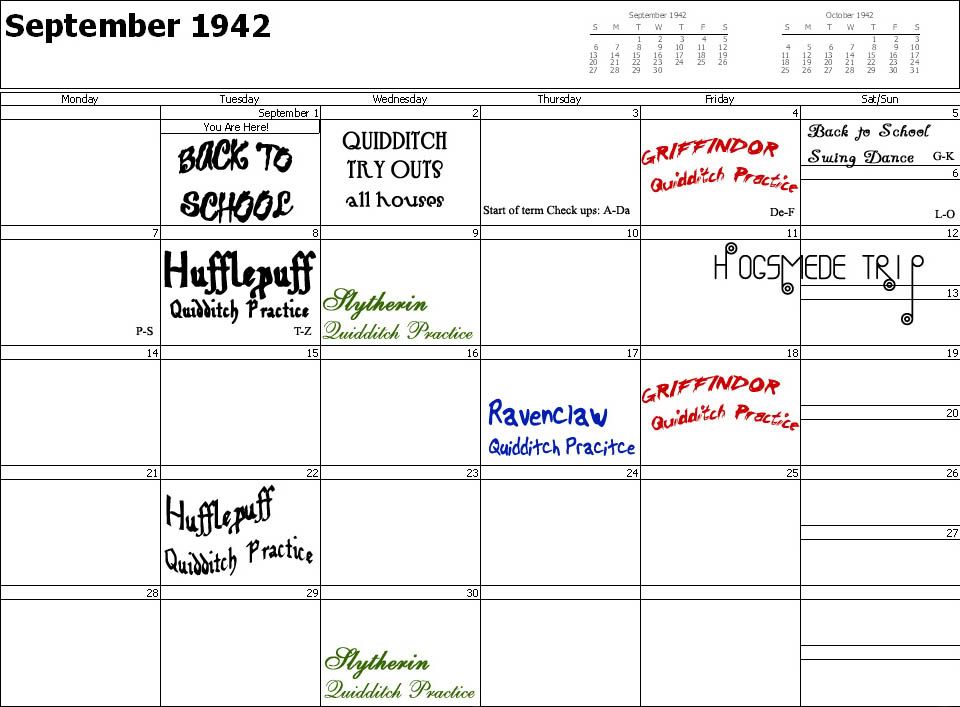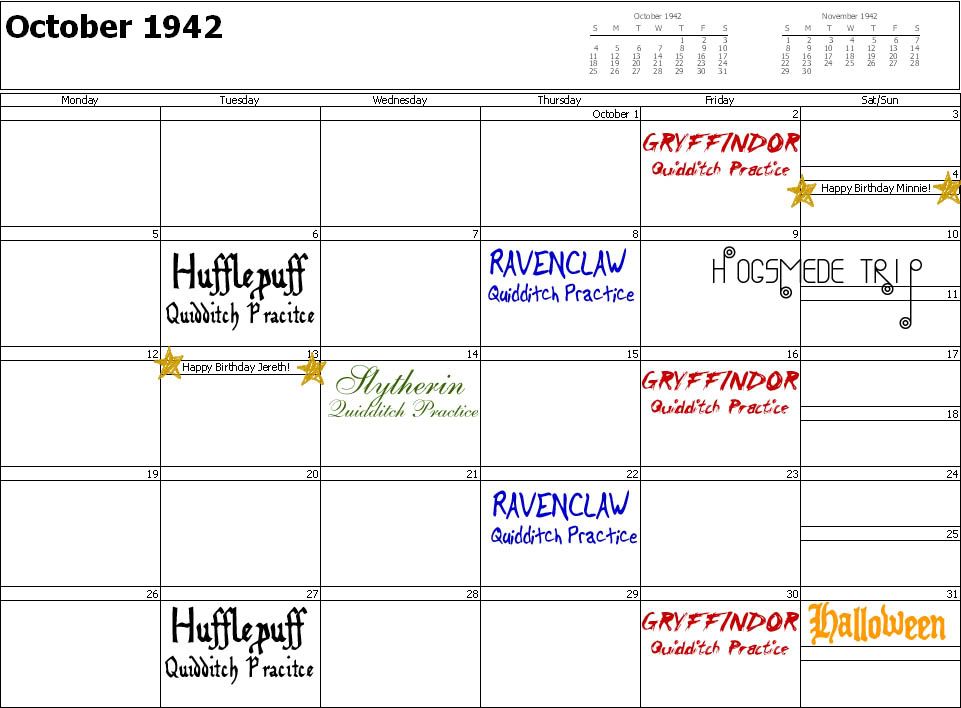 All calendars are also posted in the Info



Aside from the calendars we have the character list which is as follows:

This list is also in the info.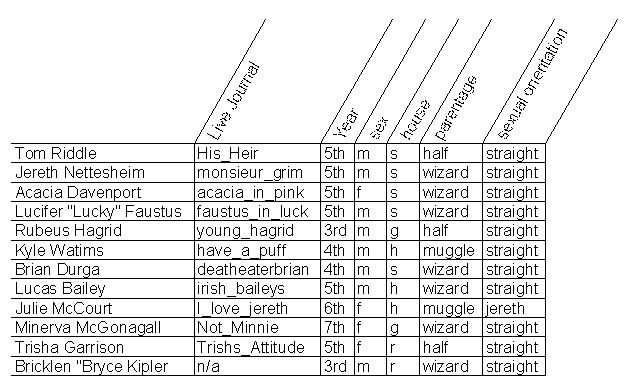 If any characters are missing or if any information is incorrect PLEASE TELL ME.



Finally, I've edited together the events that occur before the beginning of the school year. Please read and tell me if I've left anything out. I did leave some things out because they were unimportant to the main plot, but if you know of an entry or audition that you think should be in there TELL ME. I want to be sure before I start posting it elsewhere. I plan on using this as a kind of advertisment for the roleplay.




also

IF ANY CHARACTERS HAVE NOT YET BEEN INVITED WHO HAVE BEEN VOTED IN PLEASE COMMENT.

IF ANYONE WANTS ME TO MAKE THEM ICONS PLEASE COMMENT.

IF ANYONE WANTS ANYTHING CHANGED COMMENT.

Please let me know what's going on, I'm here to help.
Comments: